Meet Our Team – Michael February
NEWROADS
May 25th, 2021
Name: Michael February
Position: Sales Consultant - Richmond Hill Subaru
How long have you been with NewRoads? 3 Years
If you could witness any historical event, what would you pick?
That would definitely have to be Pompeii. When I traveled to Italy with my wife we were lucky to have to chance to go there. We saw how they had the coolest sewage systems, super high-tech spas, the gladiator rinks and you can't forget the brothels lol.
Just the chance to see that city and a huge volcano in the background bellowing smoke ,shooting out lava and and the intense sound of the ground shaking would be pretty insane (from a large distance).
What's something unique we should know about you?
I am a semi professional gamer. I specialize in the Street Fighter series and placed 17th in 2018 playing in Canada Cup and went 3rd in 2019 with Michigan Masters in Detroit. I'm always up for a challenge or to give a quick tutorial 🙂
If you could switch roles for a day with anyone in the company, who would it be?
Well I always strive to provide the best customer service to everyone that walks through our doors but if I had to choose it would be Alex Kam. He gets it and knows what it takes to provide outstanding customer service, guidance and his personality can never duplicated. Plus if you ever have a question about the Star Wars, check him out....you will definitely feel the force within him!
What is your favourite food?
This folks this is what I call the universal trick question. You have all of these great choices. Sometimes you want some Korean BBQ, a nice Greek souvlaki or a simple fresh salad.
I'm breaking the rules.
1. Whatever my mom's or family's cooking
2. Pasta. You can't go wrong with noodles, sauce, cheese and garlic bread!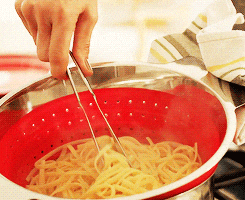 What motivated you to join NewRoads?
I was looking to improve myself in a career and be outside the norm. I wanted to improve my quality of life and meet new and interesting people. I wanted to help people and share their joys and sorrows. I felt that I could achieve that at Newroads
Do you have a favourite quotation 
"It's better to regret trying than to not try at all." - Pyteria